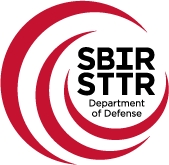 November 22, 2011
We're excited about several SBIR topics that we're pursuing on our own and with existing partners. We've also identified several additional topics of interest. Perhaps your organization has expertise in these areas and would like to partner with us. If so, please contact our Director of Business Development, Jerry Cole (jcole at sealandaire.com).
N121-025 Detecting Submerged Targets Using Very Low-Frequency Signals
To be successful on this topic, we believe it is imperitive to collect in-air and underwater VLF data to verify the prototype sensor's performance. We have the ability to collect extremely low frequency acoustic data (<<1Hz) in water and this experience will translate well to airborne systems. We are interested in supporting signal processing experts to demonstrate this capability for the Navy.
OBJECTIVE:
Evaluate the potential of using underwater infrasonic signals for the in-air detection of submerged targets.
KEYWORDS:
Infrasonics, Water–Air interface, Vertical Dipole, Horizontal Dipole
N121-074 Fat Line Towed Array Straightening System
We have experience with towed array components as well as energy storage and small, energy efficient actuation / propulsion. We also have capabilities with array hydrodynamic modeling. If you have an idea but aren't sure how to implement it, we would be interested in partnering with you to submit a proposal.
OBJECTIVE: The objective is to develop a system that would keep the Fat Line (TB-16 series and TB-34) arrays straight and horizontal while towed at speeds as low as 1.5 knots to improve array effectiveness and reduce damage in shallow waters.
KEYWORDS: Drag inducing drogue; aft pulling propulsion; active buoyancy control; rheological fluids; towed array droop; low speed towed array
© 2013 SeaLandAire Technologies, Inc. All Rights Reserved.