SLA looking for partners for DoD 12.1 SBIR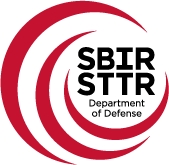 November 10, 2011
The new SBIR solicitation has been released! SeaLandAire is interested in partnering with other small businesses to address these opportunities. Our experience in SBIR projects and developing fielded prototype systems can improve your company's likelihood of winning an award! We have a good record of receiving Phase 1 awards (>40% of DoD SBIR proposals submitted) and a similar success rate for Phase 2 transition. We'll be posting several lists of topics we would like to team with you on – look for updates in the near future!
© 2013 SeaLandAire Technologies, Inc. All Rights Reserved.